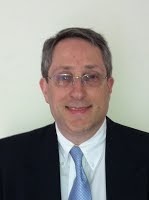 Michael C. Darcy
Chairman and CEO
Mr. Darcy is Chairman and C.E.O. of DG Fuels, LLC. He was educated in southern Military Academies, studied Physics and Military History through a college program for advanced students. In 1978, Mr. Darcy attended UCLA where he studied business administration. In 1979, he left college to join Commodore International, Inc., a concern formed (1965) and owned by his family, with interests in entertainment, retailing, communications, shipping and marketing. He joined the Shipping Division where he gained considerable experience in passenger ship operations. In 1980, he joined the parent company as Vice President, Operations and subsequently succeeded his father as President. In 1984, several divisions of Commodore were sold. Mr. Darcy continues to manage the remaining family business interests and seeks to continue a heritage of exploiting innovative business opportunities.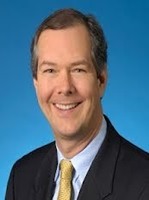 Christopher J. Chaput
President
Christopher J. Chaput, is President of DG Fuels, LLC. He has over 23 years of experience as an executive, an investment banker, a restructuring advisor and an investor, primarily in the aviation sector.
Most recently he was a partner in and co-founder of RPK Capital Management, a portfolio company of the Carlyle Group focused on investing in commercial aircraft and other aviation-related assets. Prior to RPK, Mr. Chaput was a partner and head of the Structured Finance Group at the Seabury Group, an investment banking boutique, where he arranged secured financings of aircraft, rail cars, real estate, ships and other assets. Mr. Chaput was a senior member of the exclusive advisory team that represented US Airways in its successful merger with America West Airlines and that restructured US Airways, Air Canada and Northwest Airlines in bankruptcy. Mr. Chaput was an Executive Director in the Equipment Finance Group at Morgan Stanley from 1998 to September 2002, where he structured and executed public and private aircraft-backed secured bonds and was also active in financing real estate, rail cars and other assets. Before joining Morgan Stanley, Mr. Chaput was the Managing Director-Corporate Finance at Northwest Airlines (1990-1998).
Mr. Chaput practiced law with a Minneapolis law firm from 1986-1990, specializing in corporate, partnership and tax law. He also worked in the Tax Department at Coopers & Lybrand from 1985 to 1986.
Mr. Chaput earned his B.A. from Creighton University, magna cum laude, and his J.D., cum laude, from the University of Minnesota Law School, where he also taught Business Planning for two years as an adjunct professor.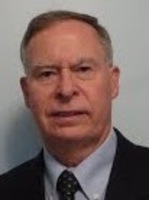 Michael Horner
Executive Vice President Technology
Mr. Horner has worked in the areas of aircraft jet engines, industrial gas turbines and aircraft derivative gas turbines for marine and industrial power generation and propulsion for 40 years. This experience has included assignments in design engineering, advanced development, advanced technology development project management, product management, business development and marketing. He holds a BSME from Purdue University, a MSME from Rensselaer Polytechnic University and a MBA from Xavier University (Cincinnati, Ohio).
Through most of his career Mr. Horner has been responsible for identifying and pursuing business opportunities in the area of gas turbine systems for commercial and military applications. These systems have included gas turbines and related equipment for jet engines, electric power generation, gas pipeline pumping stations, and marine electric drive and mechanical drive propulsion. He has been responsible for proposal preparation, contract negotiations, project management, and systems engineering activities. In the past 8 years he has concentrated on business alliances, business development and marketing activities related to the GE Marine Engines business for domestic and international programs, both commercial and military applications. These programs have included a program for achieving reduced fuel costs for commercial cruise ships, program development for fast ferries, niche cruise ships itineraries, fast cargo and cruise ships, and military vessels for the next generation navies.
Mr. Horner has held positions with Pratt and Whitney Aircraft, Garrett AirResearch Manufacturing Co. (now Honeywell), General Electric Gas Turbine Division and General Electric Aircraft Engines. Product and systems technology and business experience have included jet engines, gas turbines, steam injected gas turbines, combined cycle gas turbines, advanced gas turbine cycles, marine reduction gears, marine propulsion water jets, business alliances, business assessments, revenue sharing, advanced technology proposals and project management, petroleum and coal derived fuel studies, hypersonic scramjets, rapid transit vehicles, electronics cooling and an advanced laser weapon technology.
Government and industrial experience have included relationships with U.S. Navy, U.S. Air Force, U.S. Marine Corps, International Navies, U.S. Department of Energy, Universities, Electric Power Companies, Natural Gas Pipelines, Major Cruise Lines, Electric Power Research Institute, Gas Research Institute, Domestic and International Suppliers and Revenue Sharing Participants, International Packagers of gas turbine systems and International Government Agencies.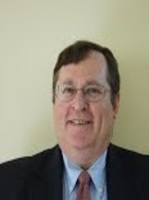 Charles Greenberg
Finance
Mr. Greenberg has over 30 years of high-level experience managing and executing a wide range of structured financing activities. He spent 16 years with Lazard Freres & Co. in NYC where he performed financial engineering to solve the business challenges of clients. He also served as principal financial officer of Lazard's leasing company. In addition to his experience arranging financing transactions, he has executed transactions for both buyers and sellers with portfolios of leased assets and loans. He has also worked on bankruptcies and restructuring transactions in the recent past. Chuck has an MBA in Finance from The Wharton School at the University of Pennsylvania. He is also a cum laude graduate, with distinction in economics, from the State University of New York at Buffalo, where he holds a Bachelors of Arts Degree.