William Cross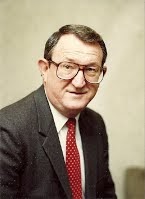 Mr. Cross is a licensed CPA and has been financial and tax consultant for a number of medium and large businesses, assisting them in the areas of long range planning, capital acquisitions, cost analysis, and expense control. He was instrumental in raising the mezzanine equity required by Van Ommereren and Hvide to construct five Double Eagle twin-hulled container ships built in 1996-1998 at Newport News shipbuilding facility at a cost of $250 million. Previous to that, he served as Senior Vice President and Chief Financial Officer of ULLICO, Inc. a diversified insurance holding company with assets of $2.1 billion. During his eleven years with that firm, he was responsible for internal and external financial reporting, investment operations, planning and budgeting, Federal and State income tax planning, and reporting expense control.
Mr. Cross spent two years as Vice President and Controller of Jefferson National Life Insurance Company. Prior to that he was Vice President and Treasurer with Unity Mutual Life Insurance Company for 8 years and Assistant Vice President with Aetna Life and Casualty for 8 years. He began his accounting career with Arthur Andersen from 1962 through 1964 and also spent 3 years with Associated Mortgage Companies in charge of their accounting function. Mr. Cross holds a Bachelor of Science in Business Administration degree from the University of Florida. He is a member of the District of Columbia Society of CPA's , the American Institute of CPA's and the financial Executive Institute.
Robert Lamkin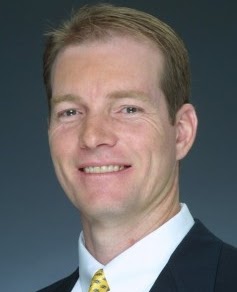 Mr. Lamkin has over 20 years of experience in the western energy market, bringing a superior and proven track record to Cool Earth Solar.
His journey to Cool Earth and DG began at the Northern California Power Agency where he held a variety of positions including assistant general manager responsible for the power generation assets. More recently, Rob served as a corporate officer at two Fortune 500 energy companies—Calpine Corporation and Mirant Corporation. At Calpine, he had leadership responsibilities for power plant development, project construction, asset management, trading and marketing, and project finance. Over 10,000 MW of new power plant capacity were developed under his direction, and over 6,000 MW were constructed and brought into commercial operations during his leadership. As Vice President at Mirant, Mr. Lamkin was responsible for completing the acquisition of 3,100 MW of gas-fired power plants from Pacific Gas & Electric and for managing those power plant assets.
Before joining Cool Earth, Mr. Lamkin founded and led Radiant Energy. Radiant Energy developed renewable and clean power generation assets with a focus on solar and geothermal projects. In July 2007, Cool Earth merged with Radiant Energy and he became CEO of the newly merged company. Mr. Lamkin is a member of the American Council on Renewable Energy (ACORE) Leadership Council.
Robert Freerks, PhD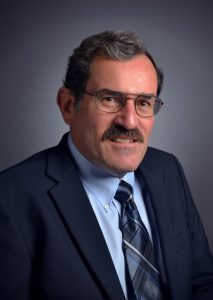 Dr. Freerks will direct the formation and implementation of the DG Fuels enhanced product development and certification programs for its Fischer-Tropsch (FT) transportation-and-aviation fuels and chemicals. Dr. Freerks will be responsible for the coordination of these programs with both governmental and private sector technical committees for approval of the products for commercial use.
Dr. Freerks comes to DG Fuels with over 29 years of experience in the formulation and development of FT synthetic fuels, synthetic lubricants, oil-based lubricants, oil and fuel additive packages and biofuels. From 1999 through 2013, Dr. Freerks was the Director of Product Development at Syntroleum Corporation in Tulsa, Oklahoma and then Product Development at Rentech Inc.. While at these position, he developed synthetic jet fuel produced via the FT synthesis and hydroprocessing technology. He worked closely with the Department of Defense to qualify the fuel for military aircraft and equipment under the JBUFF program (Joint Battlespace Use Fuel of the Future). While at his previous position, Dr. Freerks also conducted an extensive testing and development program under a Department of Energy contract. This program successfully demonstrated FT synthetic fuels performance in Diesel engines run under laboratory and field conditions. Additionally, from 1981 until 1999, Dr. Freerks was employed by Chevron Research and Technology Company where he developed and formulated several lines of heavy duty diesel products, base oils, additive packages and synthetic lubricants.
Dr. Freerks holds a Bachelors of Science degree in Chemistry from California State University, Long Beach and a PhD in Synthetic Organic Chemistry from the University of California, Irvine.
Michael Farrell

Mr. Farrell began his career in the United Kingdom where he completed a four year Steel Industry recognized apprenticeship and college education in Process Control and Instrumentation, at North Lindsey College of Technology, UK.
Post degree it became apparent that the late eighties was the Oil and Gas Industry's "boom time". This prompted Mr. Farrell to travel to the Middle East and Asia where, over the next 15 years, he resided in various countries and worked at some of the world's largest and most complex projects in the Oil, Gas and Petrochemical industry. He is recognized in this Industry for both professional expertise and integrity and for his experience in the execution and management of large complex projects.
Mr. Farrell next moved to the United States to develop and expand an emerging Controls and Integration Company which supplied state of the art technologies and solutions to the on and off-shore Oil and Gas Industry. Six years later, he accepted a senior management position at a prestigious OEM company involved in gas turbine power generation where he devoted his time to major Fortune 500 clients working on various global greenfield and brownfield projects.
After five years, Mr. Farrell joined a major EPC company to manage their Global Construction and Commissioning Division. He successfully executed the integration, commissioning and startup of various large, complex oil and gas facilities. These included LNG terminals, pipelines, metal refineries and offshore production facility vessels in both domestic and global locations.
Mr. Farrell was then led to lend his knowledge, experience and leverage, gained in his various technical and executive positions in the fast-growing renewable energy market, to Audubon Engineering Corporation, an emerging boutique engineering company.
Mr. Farrell is proud to be a naturalized American citizen.
Ronald S. Coleman (Lt. Gen. USMC, Retired)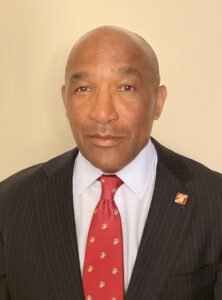 General Coleman was promoted to lieutenant general on October 27, 2006.  This made him the second African American ever to reach the rank of three-star general in the U.S. Marine Corps.
Coleman's 37-year military career was served primarily in the Marine Corps Logistics and Manpower Branches. He achieved the rank of Brigadier General in September 2002.  His flag officer assignments included:
Deputy Commandant for Manpower and Reserve Affairs, USMC
Director, Personnel Management Division, USMC
Commanding General, Joint Task Force Haiti (Operation Secure Tomorrow).  Awarded the Gold Medal of French Defense by the government of France.
Commanding General. Special Purpose Marine Air-Ground Task Force, Kuwait (Operation Iraqi Freedom)
Assistant Deputy Commandant Installations and Logistics, USMC
While on active duty, General Coleman ensured that all the Marines under his command received fair and equal opportunities for career development and advancement. Since his retirement in 2009, General Coleman has continued to be a staunch advocate for the well-being and continued success of veterans and their families.
General Coleman's leadership, life experience, beliefs, and contacts make him uniquely qualified to advise DG Fuels management on employment policies that will ensure the company benefits from the talents and abilities veterans will bring.
Hugo Beck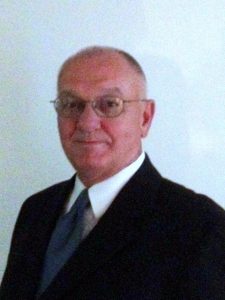 Mr. Beck (LtCol USMC, Retired) is a former Marine Corps pilot and Silver Star Medal recipient. Notable Marine Corps assignments include Commander of Marine Medium Helicopter Squadron 162, Deputy Assistant Chief of Staff, Logistics, III Marine Amphibious Force, Deputy Commander, Camp Hansen, Okinawa, Japan and Senior Marine Flight Instructor at the Naval Air Training Command, Pensacola, Florida. His last military assignment was as Director of Information Systems Management for the U.S. Marine Corps Research, Development and Acquisition Command.
Following retirement from the Marine Corps, Mr. Beck joined Advanced Technology Systems where he personally designed and managed the installation of the Social Security Administration's nation-wide electronic mail system. At Lotus Development Corporation and at IBM, he specialized in large organization electronic communication systems, teamware, social business, and Internet portal technologies and was a World-wide Technology Advocate for Lotus software solutions.
Mr. Beck holds a Master of Science in Systems Management degree from the University of Southern California and a Bachelor of Arts degree from Pepperdine University.
Phil Puccia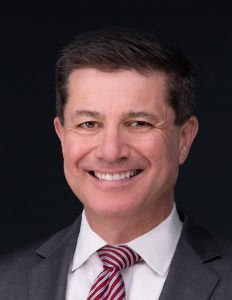 For the past 12 years, Phil has been a banker with JP Morgan in Boston, first as Executive Director securing mandates with state-level municipal bond issuers (transit agencies, airports, highway agencies, and water utilities, etc.) totaling over $2 billion in par issuance and more recently as a commercial banking lead in healthcare, education, and non-profit institutions, leading a team of bankers to expand into new territory for the bank.
Before that, Phil was the Executive Director of the Springfield Finance Control Board, a governor appointment leading a financial and operational turnaround of Massachusetts's 3rd largest city, balancing the City's budget in 18 months, negotiating 28 labor contracts, and receiving a double upgrade on the City's outstanding debt.
While at Adelphi Capital Phil worked to promote transportation technology companies to highway and transit agencies across the country. He also served as Deputy General Manager and Chief of Staff of the Massachusetts Bay Transportation Authority (MBTA), the 4th largest transit operation in the United States, where he overhauled the capital planning functions, reduced headcount by 10%, and balanced the budget during a financial crisis. He also held positions in the Massachusetts Highway Department and Executive Office of Transportation.
Phil holds a Bachelor's degree from Fordham University in New York City and a Master of Business Administration from the University of Massachusetts, Boston. He is a member of the University of Massachusetts Boston Business School Advisory Board as well as the Rappaport Institute for Greater Boston at the Kennedy School of Government, Harvard University, Cambridge.
Marie-Pierre Dhers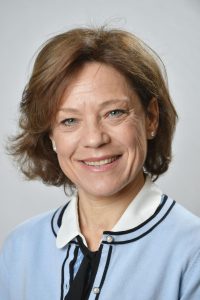 Founder of an advisory firm in 2013, Marie-Pierre's clients are investors and entrepreneurs in aviation and aerospace, transportation, infrastructure, energy, and technology, in the US and Europe. Until 2019, she was also a senior advisor at a US-based investment bank, specialized in aircraft asset finance and management for the aviation industry.
Before that, Marie-Pierre has held senior executive positions for more than 20 years at Air France-KLM, one of the largest European airline Groups with over $30B revenues, where she built a track record of driving growth and leading large complex transactions and transformations.
She was in charge of procuring new commercial aircraft and engines, one of the first women engineers responsible for the technical definition, customization and introduction of advanced technology flight equipment into the airline. Responsible for Asset and Corporate Finance, she then was in charge of originating and executing large structured financial transactions. At the Group Maintenance division, ranked world 2nd with $5bn revenues, in charge of Strategy & Business Development, she was responsible for setting up strategic partnerships for its commercial and defense segments, and she oversaw the implementation of the synergies after the merger between Air France and KLM. At Group level, as VP Corporate Plan, she was in charge of scaling up change through company-wide strategic initiatives, and she personally headed the SG&A Post-Merger Integration. As Senior VP Airports at the French Network, one of the largest and most competitive air travel markets in Europe, she managed the operations, improved their economic and environmental performance, and implemented the digital transition, while engaging the 3,500 employees and management teams.
She holds a Master of Science from Cranfield University, UK, a Master's degree in engineering from the French College of Civil Aviation, ENAC (Grande Ecole Ingenieur), Toulouse, France, and an Executive MBA from Saint John's University, New York, USA. She is certified in Corporate Governance by INSEAD. She is a member of the French-American Foundation, International Aviation Women Association, and the Wings Club Foundation. She has lived and worked in the US and Europe, and is currently based in New York.
Thomas Donahue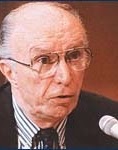 Secretary-treasurer of the national AFL-CIO from 1979 to 1995 and president in 1995, was a persuasive champion of the need for labor renewal in the face of a changing economic and political environment. Many of the programs he initiated continue to inspire and inform today's innovations in organizing and workplace representation.
Donahue grew up in an Irish Catholic family in The Bronx, New York. After completing his elementary and secondary schooling, he joined the U.S. Navy at the age of 17, serving as a seaman from 1945–1946. Upon his return to shore, Donahue worked as a part-time organizer with the Retail Clerks International Union and attended Manhattan College, earning his Bachelor of Arts degree in labor relations.
Shortly after receiving his degree, Donahue was named the director of education for Local 32B of the Building Service Employees International Union (BSEIU) in New York City. He served there as director of education and as director of the contract department. During this period, Donahue also attended evening classes at the Fordham School of Law, from which he received the LL.B. degree.
In 1957, Donahue became the European labor program coordinator for the Free Europe Committee in Paris. He returned to the United States in 1960 and joined the staff of the national office of the BSEIU as the executive assistant to David Sullivan, the newly elected president of the national union, for whom Donahue had worked at Local 32B.
In 1967, President Lyndon Johnson appointed Donahue the assistant secretary of labor for labor-management relations. At the end of Johnson's term, in 1969, Donahue returned to the Service Employees International Union (SEIU) as executive secretary.
In 1971, Donahue was elected first vice president of the SEIU, to serve a one-year term, and in 1972 was re-elected to a full four-year term. Then in 1973, Donahue became executive assistant to AFL-CIO President George Meany and, after Meany's retirement in 1979, was elected secretary-treasurer of the AFL-CIO, a position he held for 16 years.
As secretary-treasurer, Donahue led the labor movement's efforts to develop institutional responses that would ensure its continued strength in its changing economic and political circumstances. In 1982, the AFL-CIO Executive Council formed the Committee on the Evolution of Work with Donahue as its chair. Over the next dozen years, the committee brought together labor's top leaders and advisers to think strategically about labor's future. Its 1983 report, The Future of Work, analyzed changing employment patterns and the effects of technology. In 1985, the committee issued its report on The Changing Situation of Workers and Their Unions, which was widely viewed as a blueprint for increasing labor's influence and identified a number of promising strategic and tactical innovations and encouraged unions to experiment with new approaches.
Under Donahue's leadership, the AFL-CIO launched a number of initiatives inspired by the report, including the recruitment of "associate members," new financial services for union members and new resources and administrative structures for organizing. In 1994, the committee released a third report, The New American Workplace: A Labor Perspective, A Call for Partnership, which laid out labor's response to work reorganization and joint labor-management partnerships.
In 1995, after Lane Kirkland retired as president of the AFL-CIO, the Executive Council elected Donahue to serve out the remaining months of Kirkland's term. Subsequently, at the AFL-CIO convention later that year, in the first contested election for leadership in the organization's history, Donahue lost the presidency to John J. Sweeney, then president of the SEIU.
Donna Rennemo

Donna Rennemo is the Founder and CEO of Earth Minded Online whose mission is to accelerate clean technology solutions to market. The company objective is to promote change in the renewable energy sector through the promotion of these products and technologies. The company focus has been working within the hydrogen and wind industries; working with state and federal governments, OEMs, and industry stakeholders regarding the building of alternative fuel infrastructures, providing cutting edge technologies that enable optimization of Annual Energy Production (AEP) of wind farms, and developing enhanced technologies that enable the optimization of the transmission line capacity and power output of distributed generation.
Ms. Rennemo holds over 25 years of International Sales and Marketing experience within the Computer Software Industry where she has achieved positive results from sales, business development and marketing antivirus, visualization, networking, and messaging solutions into the design, technology, automotive, banking, and telecom industries.
Prior to Earth Minded Online, Rennemo held the position of European Corporate Marketing Director for Trend Micro, Inc. She impacted revenue growth in EMEA region with global branding and communications campaigns enhanced brand equity and expanded product recognition. She was instrumental in building the relationship with Cisco whom Licensed Trend Micro Technology by integrating solutions into their business ecosystem and enhancing competitive position.
Rennemo's International Sales and Marketing experience included tenures at Network Computing Devices Inc., where she held International Marketing and Management positions. She has extensive experience working with partners and leading cross-functional, multi-cultural teams to achieve success, and has a successful track record building strong relationships with customers, channels, and alliance partners. Alliance partnerships included Cisco, Microsoft, IBM, Nokia, and DuPont. Donna has worked as a consultant regarding the use of cutting edge automotive design technologies where she worked with Ford Motor Company (FMC) and Global Trustmark Companies; Volvo, Jaguar, Land Rover, Mazda, as well as PSA Peugeot Citroen and Pininfarina.
Donna holds a B.A., Business Administration; emphasis International Marketing from California State University and a Certificate in International Business from University of Copenhagen, Denmark. Languages; Norwegian, Italian, English.
Dov Kawamoto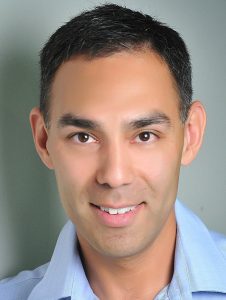 Dov Kawamoto has joined the DG Fuels Advisory Board and will provide advice and guidance in area of the automated system development.
Mr. Kawamoto served 15 years in the United States Marine Corp. While serving he gained valuable experience in innovative start-up organizations and specializing in complex integration and project management.
In November 2001, served as member of team that planned and executed the seizure of Objective Rhino in Afghanistan as a part of a 400-mile amphibious assault, the longest in history. He then served as a member of the three-man, advanced party sent to Kuwait in preparation for the invasion of Iraq and, integration under the British Royal Marines, a first since WWII. Following his experience as one of the first advisors to the Iraqi army in 2004, he was one of the founders of the Marine Corps Special Operations Command. He then developed the Marine Corps Information Operations Center; and lastly deployed again to Afghanistan as the first operations planner for the newly established US Cyber Command. After leaving the Marine Corps, he became the Director of Operations for Bear & SEA llc.
Mr. Kawamoto has a Bachelors degree in philosophy from the University of Mississippi and a MPA from Troy University.
Kenneth Visser, Ph.D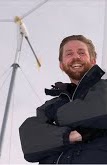 Ken Visser is an Associate Professor in the Department of Mechanical and Aeronautical Engineering at Clarkson University and currently the Director of the Center for Sustainable Energy Systems at Clarkson. He completed his Ph.D. at the University of Notre Dame in 1991. Post-doctoral work was performed under the auspices of the National Research Council at the NASA Langley Basic Aerodynamic Research Tunnel (BART). Ken was subsequently employed by the Boeing Aircraft Company for five years and was involved in development and design aspects of two aircraft: the High Speed Civil Transport and the 767-400ER, the latter resulting in a patent of a novel raked aerodynamic wingtip currently being flown on that aircraft and applied to others . Additional activities include helping in the design of the keel fin and appendages for the America's Cup Team 2000, AmericaOne, and working with Fairchild Dornier Aircraft in Germany in the late 1990's. In 2006, Ken had the opportunity to spend a year at the German research institute DLR in Braunschweig, Germany.
Present responsibilities include teaching the senior aircraft design and performance courses at Clarkson and being the AIAA faculty student advisor. His research interests are primarily experimental, focusing on applied aerodynamics and renewable energy concepts. Current projects include wind turbine design optimization, passive reduction of drag on ground vehicles and design methodologies for aircraft wing tips.
Kerr Tigrett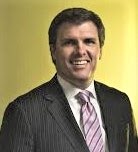 Mr. Tigrett began his career working on Capitol Hill during his summers off from attending the University of Virginia. In Washington, he worked from a page to an intern for Sen. George Mitchell (D-ME), Sen. Robert Dole (R- KS), and Sen. Bill Frist (R-TN). After school and politics he shifted his focus to finance. He joined an event-driven based hedge fund in Los Angeles named Strome Investment Management. Kerr began at Strome as an Associate in the Sales and Marketing department and through the years worked his way up to Managing Director of Sales and Marketing. While there he raised just under half of the assets for the firm and gained the Strome funds access onto Société General's, Lyxor platform. After he left Strome, Kerr moved to Tennessee to look for a more entrepreneurial opportunity. He found it with JALP Global, a product sourcing and logistics conglomerate, owned by Justin Timberlake and family. As President, he ran the business between JALP's offices in Tennessee and Hong Kong, China, developing products for clients such as MGM, Live Nation and Target. After leaving JALP, he moved back to finance and co-founded IronHorse Capital where he earned his NASD Series 65 designation (Registered Investment Advisor).
In the civic arena, Kerr sits on the boards of Memphis in May International Festival, The University of Memphis Advisory Athletic Board, The Smithsonian's Rock and Soul Museum, and The Leadership Academy and is a former board member of Mpact Memphis, The Rise Foundation and The Phoenix Club. He has been honored as one of Business TN Magazine's Top 30 under 30 and The Memphis Business Journal's Top 40 under 40.
Juan Pearcy
Juan Pearcy, Chemical Engineer (University of Concepcion, Chile), MSc, MBA (University of the Witwatersrand, South Africa), started his career in 1983, at the Metallurgical Engineering Department of the University of Concepcion, Chile. After four years, he moved to become a Copper Refinery Metallurgist at CODELCO Chuquicamata, where he performed process and product quality control functions. In 1989, Juan undertook a major career shift by joining SASOL, the South African Coal, Oil and Gas Corporation (SASTECH R&D in Sasolburg). In 1997, Juan decided to go back to Chile, where he joined a subsidiary of AES-Gener (Energía Verde S.A.), performing Project Management and Business Development functions. During 2003/2004 Juan joined SQM, Chile's leading nitrate, iodine and lithium producer as Process and Q&A Superintendent. In 2002, Juan also started a LLC company in Chile (Juan Pearcy y Cia. Ltda.), aimed at providing consulting and engineering services to the mining and energy industries. 
The company has engaged in numerous engineering studies for clients belonging to the Chilean mining, pulp and paper, and food and beverage industries. In parallel, Juan has also done Consulting for foreign clients belonging to the Oil, Gas and Energy industries, such as Renewable Energy Group (USA), Rational Energies LLC (USA), Emerging Fuels Technology (USA) and World GTL TL (Trinidad Tobago).
Eric D. Larson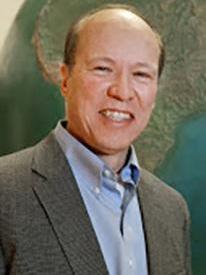 Eric D. Larson is a Senior Research Engineer at the Andlinger Center for Energy and the Environment. His research interests include energy systems analysis relating to advanced clean-energy technologies and processes for carbonaceous fuels conversion, energy-related challenges in developing countries, gas turbines for power generation, gasification of solid fuels and synthesis of various clean fluid fuels.